About Me - Elmo Peeler
Pianist - Composer - Arranger
* * * Check out videos of me playing piano on YouTube here! * * *
Hi. I am Elmo Peeler, a conservatory-trained professional rock pianist/arranger/conductor/composer. My passion in life has been the piano - playing it and composing for it. Over the years I've toured the world, playing and arranging for three Hall-of-Fame rock artists: The Beach Boys, Ricky Nelson, and Rod Stewart.
Growing up in Mississippi my earliest memories include the joy of hearing boogie-woogie piano music. My daddy taught me my first songs on the piano when I was five, with my first public performance at ten.
My teen years saw me discover classical music at thirteen, join my first rock band at fourteen, begin recording at fifteen, win the Mississippi State Piano Competition both my Junior and Senior years of high school, graduate as a National Merit Scholar, and get an education at The Eastman School of Music (Rochester, NY) and Interlochen Summer Arts Camp.
After school I worked in studios in Mississippi while touring the South in my own rock band, then moved to Los Angeles in my early 20's.
My very first job in Hollywood was ghost-writing arrangements for Don Costa, MGM's top producer/arranger. After composing the score for Tommy Lee Jones' first movie, I became Musical Director (pianist/arranger/conductor) for songwriter Paul Williams, writing arrangements for and conducting the Doc Severinson Orchestra, other TV show orchestras, and full symphony orchestras.
Soon Carl Wilson asked me to join the rhythm section of The Beach Boys, with whom I toured internationally, playing piano, B-3 organ, and synthesizers, as well as writing horn arrangements for their five-piece touring horn section. During these years both Carl and Dennis Wilson asked me to write arrangements for their outside-The Beach Boys projects as well, including Dennis' first solo album, "Pacific Ocean Blue". I still have the onion-skin charts from those sessions.
However, The Beach Boys had a bad habit of in-fighting and once, they actually broke up. Immediately The Sweet Inspirations, Elvis' back-up singers, asked me to become their Musical Director (pianist/arranger). Their 1960's hit, "Sweet Inspiration" had been a favorite of mine as a teenager, never dreaming I'd meet or play with them.
When The Sweet Inspirations became the opening act for Ricky Nelson & The Stone Canyon Band, Ricky heard me play and asked me to join his Stone Canyon Band. As a child I'd watched Ricky on TV on The Adventures of Ozzie & Harriet, and liked his recordings a lot, but as with The Sweet Inspirations, never dreamed I'd grow up and end up playing piano for him.
We had a lot of fun during those years of touring, but fortunately I decided to leave the band before the plane tragedy. After giving my notice to his manager and declining his offer of a pay raise, I agreed to remain as long as it took to find a replacement, which I did.
Then one day the phone rang and a friend asked if I'd be interested in touring with Rod Stewart, as arranger/conductor/keyboardist for his "Unplugged" tours. It was a fun situation where every afternoon a different group of twenty-one men and women - members of the local symphony orchestra, who preferred Bach to rock - would let me teach them the arrangements for a two-hour show to be performed that evening before audiences of 20,000 to 200,000 (we set an attendance record at Wembley Stadium of about 81,500).
Oh yes, along the way there were other tours for other artists, and some session work.
A few years ago I agreed to teach a few students; and since then have taught members of "Vampire Weekend", "Incubus", "Weezer", "The Strokes", Jason Schwartzman, Courteney Cox, and others.
BTW, one of the best ways to teach how to play rock piano is to show exactly what was played on the original hit recording that the student is working on - not some commercially-produced sheet music arrangement that is inevitably inaccurate. These note-for-note transcriptions are available here.
---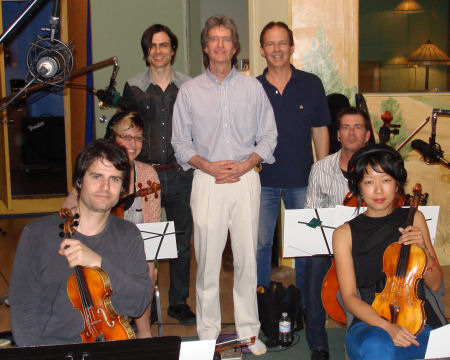 Elmo Peeler (center), Brian Bell (left) of 'Weezer' & 'The Relationship', Doug Messenger (right), owner of Hard Drive Studio,
The Section (foreground)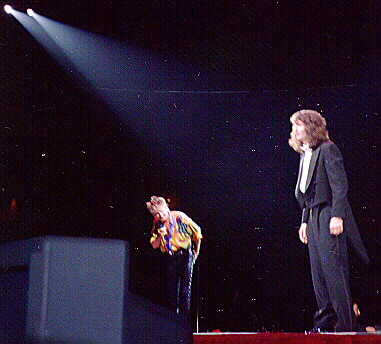 Rod Stewart in concert.
Pictured above is Rod Stewart introducing Elmo Peeler to the audience at Madison Square Garden.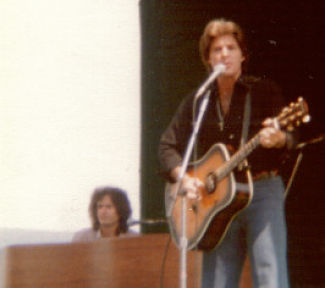 Ricky Nelson in concert.
Pictured above are Elmo Peeler and Ricky Nelson.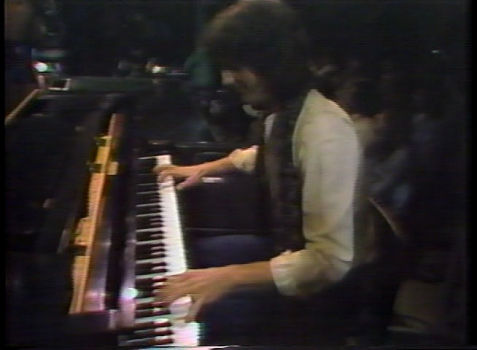 Saturday Night Live
Kicking off "Travelin' Man" when Ricky Nelson hosted SNL.

The Beach Boys in concert.
Pictured above are, from left to right, Mike Love, Dennis Wilson, Carl Wilson, Billy Hinsche, and Elmo Peeler.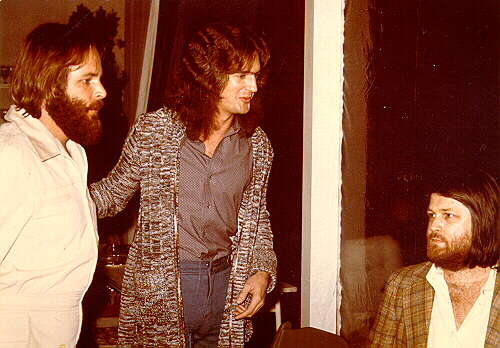 Carl Wilson, Elmo Peeler and Brian Wilson
The moment that Carl introduced me to Brian.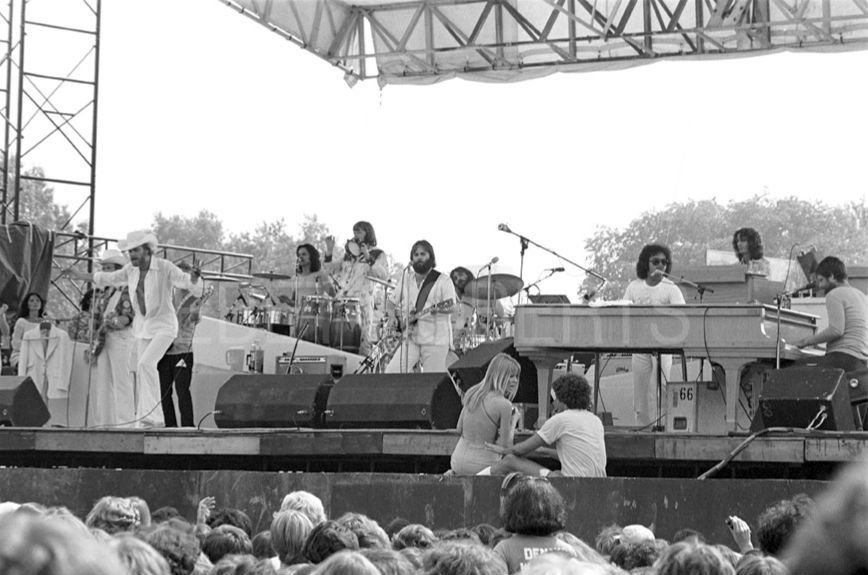 The Beach Boys in concert
Left to right: Al Jardine, Mike Love, Bobby Figueroa, Lance Buller, Carl Wilson, Dennis Wilson, Billy Hinsche, Elmo Peeler (organ), Brian Wilson (piano).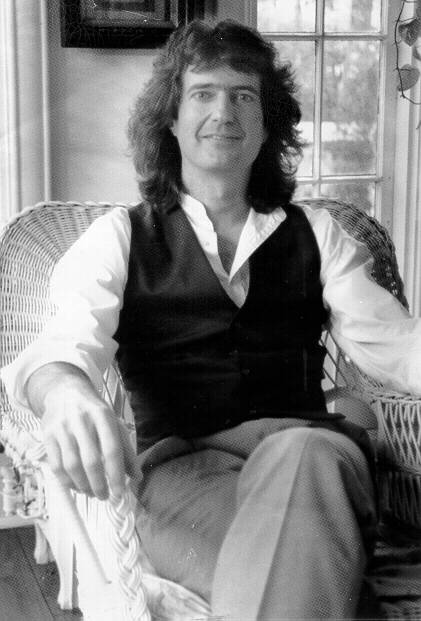 Elmo Peeler

---
ManyMIDI Products
Beverly Hills, CA

info@manymidi.com
Last modified: June 06, 2015